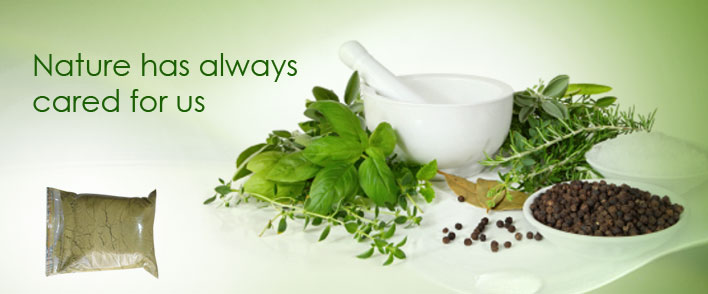 FAQ
What is herbal medicine?
Herbal medicine -- also called botanical medicine or phytomedicine -- refers to using a plant's seeds, berries, roots, leaves, bark, or flowers for medicinal purposes. Herbalism has a long tradition of use outside of conventional medicine. It is becoming more mainstream as improvements in analysis and quality control along with advances in clinical research show the value of herbal medicine.
How do herbs work?
In many cases, scientists aren' t sure what specific ingredient in a particular herb works to treat a condition or illness. Whole herbs contain many ingredients, and they may work together to produce a beneficial effect. Many factors determine how effective an herb will be. For example, the type of environment (climate, bugs, soil quality) in which a plant grew will affect it, as will how and when it was harvested and processed.
What is herbal medicine good for?
Herbal medicine is used to treat many conditions, such as asthma, eczema, premenstrual syndrome, rheumatoid arthritis, migraine, menopausal symptoms, chronic fatigue,sexual disorder and irritable bowel syndrome, among others. Herbal supplements are best taken under the guidance of a trained health care provider. Buying standardized herbal supplements helps ensure you will get the right dose and the effects similar to human clinical trials. Ask your doctor or pharmacist about which herbal supplements are the best choice for your health concerns.
Are Herbal Medicines 'SAFE' ?
Yes, Herbal medicines are very safe as they are made from the rich herbs of the nature. Since herbs and plants are used for making these medicines, the side effects are nil.
Which credit cards does hashmi-International accept?
We accept all major credit cards: Visa, Discover and American Express Cards and also Paypal.
Can I phone or fax my order? Can I pay by cheque?
No, orders are accepted online after securing your payment through the credit card information submitted by you. We do not accept any cheque.
How much time do you take to deliver after the payment has been made?
Your order will reach you through courier as per their normal delivery period depending on the delivery address. To some cities/towns it can take upto 7 days from the time of pick up to deliver a consignment. Some international destinations may require around 15 days for the consignment to be delivered. If you have any other query, you can mail us at query@hashmimart.com or call us at +919015770020
What does Hashmi-International offer?
Hashmi-International offers you the best quality and huge range of herbal remedies to choose from. All our medicines are maufactures in our production facility under the strict supervision to ensure that all products met the best quality standards and are safe to consume. Our Online Payment Transactions are processed by Paypal
How do I feel sure that you have correctly registered the order placed?
After you have placed the order, you will get an e-mail confirming each order registered with us. Please check your e-mail and if you need any correction, you can email us before the items are shipped.
Which shipping destinations do you support?
Worldwide Delivery - For delivery of goods in 'Worldwide Delivery' section, all the items are shipped to all the countries in the world.
Is delivery possible on Holidays and Sundays?
On Sundays and Public Holidays in India, no delivery of items through courier is possible. Deliveries will be made either on the previous day or the next day.
What is the mode of delivery?
Worldwide Delivery: For outside india we ship the items through Registered AIRMAIL That is either by EMS post or by Registered post ( [Transit Time 7 to 15 Days]
Cancellation and Refund
You can cancel an item before it enters the shipment process. Usually if you email us within 24 hours of placing the order, we will be able to cancel your item(s) and refund your card account.
How do I contact you regarding my order?
You can send a mail to query@hashmimart.com or call us at +919015770020 we will only be glad to help you.